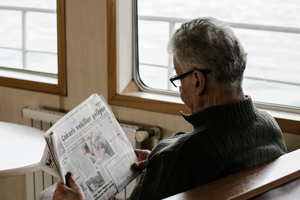 Email Marketing is Successful Because Everyone Reads Email
In recent years we've seen companies spend a lot of money on social media marketing, search engine optimization and other emerging online marketing channels. The data tells us though that email marketing is still king.
Research from SmartDataCollective tells us all marketing pros (95% of them) are using email marketing. No surprise here since almost everyone online is using email (92% of everyone) and two-thirds of them use email on a daily basis.
Retailers Know Email Marketing is Important
Retailers are acutely aware that email marketing is effective. Many retailers report that sales drop if they stop sending emails. We know email marketing is important, but it's always been difficult for email marketers to determine how to improve the results of their campaigns.
A report called "Measuring Email's Effectiveness" by RSR Research took an in-depth look at how top retailers are doing with their email marketing efforts. They took a close look at over one-hundred top retailers using publicly available email tracking tools. They broke down the key elements of email marketing to determine what is working and what isn't.

The report tells us email marketing is indeed overwhelmingly successful, but here are some areas where email marketers might improve.
Frequency, Engagement and Content
Email frequency is important because there is a fine line between staying visible and becoming a pest. Send emails too often and your list will diminish as people unsubscribe. Send infrequently and people will forget who you are and why they're getting your emails at all, possibly even falsely reporting you as a spammer. The right balance will depend on the content you're sending out and your unique audience, but it's your job as a marketer to tinker with your campaigns to discover frequency what works best.

Engagement is the process that lets you turn a potential customer into a paying customer. Designing campaigns that engage leads and encourage them to act is important. Ask yourself this: if I received this email, would I know how to act on it? Or would I be more likely to click the delete button after no more than a casual glance? Again you'll need to tinker with your campaigns with an eye on encouraging engagement. If what you're doing isn't generating enough clicks then it's time to try something new.

Also important is your content, which of course relates directly to the engagement topic above but also matters for list growth and retention. Did you create an email subject line that will catch your audience's attention without coming across like marketing spam? Is the content of your email something the people who signed up to receive it will actually want to read? Are you offering something of value, something more than just a sales pitch? Will they know who's sending them this email and remember that they asked to receive it?

Don't Forget Mobile
Another area of common failure is mobile design. Email might be king, but much of the email demographic has moved over to mobile. Nearly everyone is using email, but more than half are using mobile devices (phones and tablets) to do so. It's more important than ever to make sure you are sending out emails that are mobile friendly and work properly on all mobile devices.