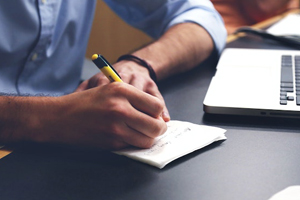 Building a Strong Email List: Best Practices for Growing Your Subscriber Base
Building a strong email list is crucial for the success of an email marketing campaign. A larger subscriber base means a greater potential for conversions and sales. To grow your subscriber base and build a strong email list, there are several best practices you can follow.
One effective strategy is to offer an incentive, such as a discount code or a free resource, to encourage people to subscribe to your email list. You can also use pop-ups and sign-up forms on your website to increase visibility and encourage subscriptions. When using these forms, make sure they are easy to find and use, and only ask for essential information to minimize friction.
Leveraging social media is another effective strategy for growing your email list. You can promote your email list on social media by sharing content and encouraging followers to sign up. Partnering with other businesses in your industry is another effective strategy. This can help you reach a new audience and grow your email list.
Creating high-quality content is also important for attracting and retaining subscribers. Make sure your content is relevant, engaging, and aligns with your business goals. Optimizing your landing pages is also crucial, as this is the first impression subscribers will have of your email list. Provide clear calls-to-action and make sure your landing page is visually appealing.
Additionally, make sure you provide opportunities for visitors to opt-in to your email list throughout your website, including in your footer, sidebar, or as a pop-up when visitors are about to leave your site. Regularly cleaning your email list and removing inactive subscribers can also help to improve engagement rates and deliverability.
By following these best practices, businesses can grow their subscriber base and build a strong email list that drives growth and success.